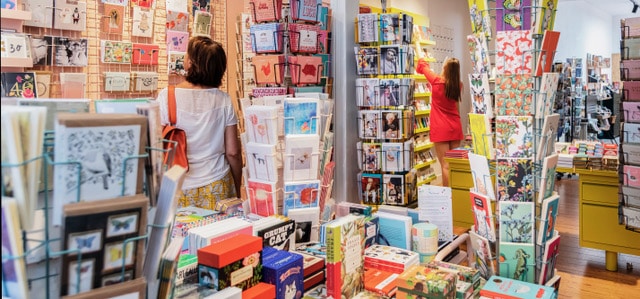 Willkommen bei der Card Company
The Card Company ist ein Großhändler für Schreibwaren, Kalender, Geschenkbücher, Grußkarten, Postkarten und Polaroidkarten. Bei uns können Sie noch etwas Einzigartiges entdecken. Wir sind der Musik gerne einen Schritt voraus, wenn es um neue Trends geht. Deshalb ist unser Angebot immer wieder überraschend.
Wir sind exklusiver Distributor unter anderem folgender Verlage:
Aquarupella / Pictura, Art Pres, Bizarr, Petit Petou, Emily Brooks, Enfant Terrible, Katie Leamon, Inkognito, Kartoenfabriek, Lip International, Popshots, Plaizier Brussels, Quire, Up With Paper, Wowgoods
Möchten Sie unser gesamtes Sortiment einsehen oder bestellen? Wenden Sie sich dann an die Vertretung in Ihrer Region oder füllen Sie das Registrierungsformular aus.