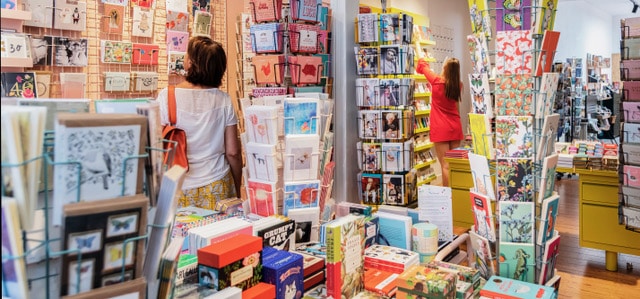 Benvenuti in The Card Company
The Card Company è un grossista di articoli di cancelleria, calendari, giftbooks, biglietti di auguri, cartoline e carte polaroid. Con noi puoi ancora scoprire qualcosa di unico. Ci piace essere davanti alla musica quando si tratta di nuove tendenze ed è per questo che la nostra gamma è sempre sorprendente.
Siamo il distributore esclusivo dei seguenti editori, tra gli altri:
Aquarupella / Pictura, Art Pres, Bizarr, Petit Petou, Emily Brooks, Enfant Terrible, Katie Leamon, Inkognito, Kartoenfabriek, Lip International, Popshots, Plaizier Brussels, Quire, Up With Paper, Wowgoods
Vuoi vedere la nostra gamma completa o vuoi ordinare? Quindi contattare il rappresentante nella propria regione o completare il modulo di registrazione.