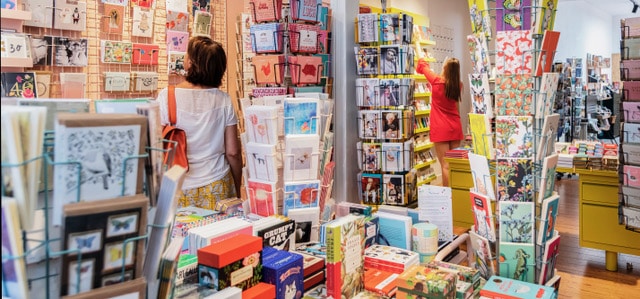 Bienvenue chez The Card Company
The Card Company est un grossiste en papeterie, calendriers, cahiers-cadeaux, cartes de vœux, cartes postales et cartes polaroid. Avec nous, vous pouvez toujours découvrir quelque chose d'unique. Nous aimons être à l'avant-garde de la musique en ce qui concerne les nouvelles tendances et c'est pourquoi notre gamme est toujours surprenante.
Nous sommes le distributeur exclusif des éditeurs suivants, entre autres:
Aquarupella / Pictura, Art Pres, Bizarr, Petit Petou, Emily Brooks, Enfant Terrible, Katie Leamon, Inkognito, Kartoenfabriek, Lip International, Popshots, Plaizier Brussels, Quire, Up With Paper, Wowgoods
Voulez-vous voir notre gamme complète ou voulez-vous commander? Ensuite, contactez le représentant de votre région ou remplissez le formulaire d'inscription.
Journées des achats et salons 2023